Collaborating for Growth – Working together to grow Social Enterprises
Date: Thursday January 26th
Venue: Octagon Centre, Hull
This year's event takes place in Hull during its year as UK City of Culture - https://www.hull2017.co.uk/
Our theme will be looking at how we can work together as social enterprises and with the Private and Public Services.
We will release more speakers and a full programme in coming weeks but confirmed speakers so far are:
Peter McGurn, CEO, Goodwin Development Trust
Jim Lister, Head of Community Development, Interserve (Justice)
Interserve are the principle partner in the Community Rehabilitation Companies (Probation Services) in Humber, East, North and West Yorkshire.
The event will include interactive workshops, plenary discussions, showcases and a tour of Goodwin Community Homes new modular low carbon homes.
There will also be a themed session as part of the UK City of Culture highlighting the huge contribution of Social Enteprise to the UK Cultural Industries.
To book click here
Event Partner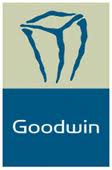 Conference Sponsor