News
General news of interest to the social enterprise sector in the region.
Friday, 24 June 2016 from 10:00 to 12:30 - Ebor Court, Leeds, LS1 4ND
This event with Charity Bank and Key Fund is centred around their loan offer.
Maybe you're working in a charity and have a brilliant idea to create a trading arm to generate new income. Or you're an established community-based organisation that sees a way to expand and grow, but just need a leg-up. Whether you've got a big idea around a community-run green energy project, or you want to revolutionise social care and set up a co-operative, Charity Bank and Key Fund can help.
Key Fund typically make investments up to £150k and Charity Bank from £150k up to £2.5 Million. Charity Bank and Key Fund are keen to make co-investment on larger projects and work together regularly in the interests of organisations seeking investment.
If you are interested in working with either Charity Bank or Key Fund this is the event for you with presentations from both, the opportunity to ask questions and a 20 minute private one to one session with either Charity Bank or Key Fund.
Details and registration at the Eventbrite page here.
Kelham Island Museum, Sheffield - 22nd March 2016
Working Capital is a Social Investment Conference designed to bring together the leading exponents in Social Investment with Social Enterprises, Community Enterprises and Social Enterpreneurs to learn about emerging products, do deals and undertake business. This is the fourth conference and this year's theme is 'New Opportunities'.
Our first announced Keynote speaker is Cliff Prior, newly appointed Chief Executive of Big Society Capital in one of his first public appearances.
We will be focussing on new opportunities in Social Investment and how organisations can be supported to be finance ready to take on investment. We will be hearing mainly from investees about their journey from an idea to fruition and the challenges, pitfalls, unexpected bonuses and how you can navigate through the complex world of finance to have a sucesful challenge. The social enterprises and charities who have recieved investment will be joined by their investors who will chip and can answer questions with the investees.
We will also have an expanded marketplace and workshops where you can chat to investors and learn more about how to get ready for social finance, what investors are looking for and how to sell your idea.
We have already got confirmed involvement from our event partners Big Society Capital as well as FSE, Charity Bank, Big Issue Invest, SASC and Unity Trust Bank.
The venue is Kelham Island Industrial Museum in Sheffield whose main gallery has a 200 delegate capacity theatre style.

More details and programme to follow - but book early to avoid dissapointment here.

Supported by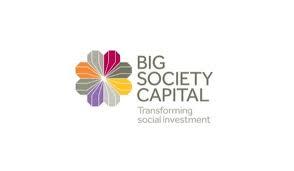 «
Start
Prev
1
2
3
4
5
6
7
8
9
10
Next
End
»
Page 1 of 383