Change of Date for 2017 SEYH Awards
The 2017 SEYH Awards are here. The event has been changed and will now take place on Tuesday 7th November 2017 at Burton Street Foundation in Sheffield. This event is always very popular and enjoyed by all who attend. To be in with a chance of winning you need to enter the awards. This is a simple process and you just need to complete the application form. The categories are:-
Social Impact Award Click here to apply
Social Investment Award Click here to apply
Social Entrepreneur Award Click here to apply
Social Enterprise Award Click here to apply
Start Up Award (must be in first 2 years of trading) Click here to apply
Closing date for applications is 5pm 6th October 2017.
Tickets for the Awards Ceremony and Dinner are now on sale at just £30 each. Please contact me on This e-mail address is being protected from spambots. You need JavaScript enabled to view it to reserve your place. We look forward to receiving your completed nomination forms.
The 2017 Awards are supported by:
Working Capital is a Social Investment Conference designed to bring together the leading exponents in Social Investment with Social Enterprises, Community Enterprises and Social Enterpreneurs to learn about emerging products, do deals and undertake business. This is the sixth conference and this year's theme is 'Many routes, one destination'. Highlighting the may differents ways social finance can be drawn down but always resulting in an investment in an organisation. Click here to find out more.

This is the sixth year of Working Capital following highly successful conferences over the six years with over 800 delegates have attended Working Capital making it the largest Social Investment Conference outside London.
This year the venue is St Marys Conference Centre in Sheffield and takes place on the 10th May
We had already confirmed as keynote Speakers:
Rt Hon Hazel Blears former Secretary of State for Communities and Local Government now Chair of Social Investment Business will be our post lunch Keynote Speaker
Mark Bickford
of FSE with Moneyline and
Kevin Lloyd-Evans
of Big Issue Invest will be speaking on the investment journey with their respective organisations
Cliff Prior
, Chief Executive of Big Society Capital as our first keynote after a year in his new role.
Matt Smith
CEO of Key Fund will be our closing Keynote Speaker
David Floyd MD
of Social Spider will be speaking on quasi-equity investment. This is investment which doesn't have a set interest rate but acts like equity (shares) without taking an ownership stake in your enterprise.
You can see a full programme here -
WORKING_CAPITAL_CONFERENCE_PROGRAMME
and a list of our roundtables and facilitators here -
Working_Capital_Café_Overview
The event is

pay what you feel

so you could pay as little as a pound for the day including lunch (suggested payment £30).
We will be focussing on new opportunities in Social Investment and how organisations can be supported to be finance ready to take on investment. We will be hearing mainly from investees about their journey from an idea to fruition and the challenges, pitfalls, unexpected bonuses and how you can navigate through the complex world of finance to have a successful outcome. The social enterprises and charities who have received investment will be joined by their investors who will chip and can answer questions with the investees.
We will also have an expanded marketplace and roundtables where you can chat to investors and support organisations learning more about how to get ready for social finance, what investors are looking for and how to sell your idea.
We have already got confirmed involvement from our event partners Big Society Capital as well as
FSE
, Charity Bank, Big Issue Invest, Unity Trust Bank,
Key Fund
, Resonance and Mutual Ventures. Last year we had 20 investors and Intermediaries at the event and expect the same this year.
For more info and to book click
here
.
Trading charities and social enterprises are increasingly looking to social finance to fund expansion, new projects and working capital. Social finance is new and hardly understood by many organisations.
 What is it?
 Where does it come from?
 How can you use it?
 How can you get it?
Are you thinking about developing something new or need working capital. Thought about grants, loans, bonds, crowdfunding, community shares or a mix of these forms of social finance.
Get Social Finance Ready will help you answer these questions.
Get Social Finance Ready is a 6 weeks' programme targeting organisations looking to achieve social impact and profit; and senior staff or trustees with responsibility for project development and/or organisational management.
The first two sets of sessions are now booking.
Leeds on the following dates: 20 Jan, 27 Jan, 3 Feb, 10 Feb, 17 Feb, 24 Feb. For more info and booking click here
Sheffield on the following dates: 23rd March, 30th March, 6th April, 20th April, 27th April, 4th May. For more info and booking click here
Supported by
SEYH Conference and AGM 2016/17
Collaborating for Growth – Working together to grow Social Enterprises
Date: Thursday January 26th
Venue: Octagon Centre, Hull
This year's event takes place in Hull during its year as UK City of Culture - https://www.hull2017.co.uk/
Our theme will be looking at how we can work together as social enterprises and with the Private and Public Services.
We will release more speakers and a full programme in coming weeks but confirmed speakers so far are:
Peter McGurn, CEO, Goodwin Development Trust
Jim Lister, Head of Community Development, Interserve (Justice)
Interserve are the principle partner in the Community Rehabilitation Companies (Probation Services) in Humber, East, North and West Yorkshire.
The event will include interactive workshops, plenary discussions, showcases and a tour of Goodwin Community Homes new modular low carbon homes.
There will also be a themed session as part of the UK City of Culture highlighting the huge contribution of Social Enteprise to the UK Cultural Industries.
To book click here
Event Partner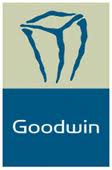 Conference Sponsor
«
Start
Prev
1
2
3
4
5
6
7
8
Next
End
»