Trading charities and social enterprises are increasingly looking to social finance to fund expansion, new projects and working capital. Social finance is new and hardly understood by many organisations.
 What is it?
 Where does it come from?
 How can you use it?
 How can you get it?
Are you thinking about developing something new or need working capital. Thought about grants, loans, bonds, crowdfunding, community shares or a mix of these forms of social finance.
Get Social Finance Ready will help you answer these questions.
Get Social Finance Ready is a 6 weeks' programme targeting organisations looking to achieve social impact and profit; and senior staff or trustees with responsibility for project development and/or organisational management.
The first two sets of sessions are now booking.
Leeds on the following dates: 20 Jan, 27 Jan, 3 Feb, 10 Feb, 17 Feb, 24 Feb. For more info and booking click here
Sheffield on the following dates: 23rd March, 30th March, 6th April, 20th April, 27th April, 4th May. For more info and booking click here
Supported by
SEYH Conference and AGM 2016/17
Collaborating for Growth – Working together to grow Social Enterprises
Date: Thursday January 26th
Venue: Octagon Centre, Hull
This year's event takes place in Hull during its year as UK City of Culture - https://www.hull2017.co.uk/
Our theme will be looking at how we can work together as social enterprises and with the Private and Public Services.
We will release more speakers and a full programme in coming weeks but confirmed speakers so far are:
Peter McGurn, CEO, Goodwin Development Trust
Jim Lister, Head of Community Development, Interserve (Justice)
Interserve are the principle partner in the Community Rehabilitation Companies (Probation Services) in Humber, East, North and West Yorkshire.
The event will include interactive workshops, plenary discussions, showcases and a tour of Goodwin Community Homes new modular low carbon homes.
There will also be a themed session as part of the UK City of Culture highlighting the huge contribution of Social Enteprise to the UK Cultural Industries.
To book click here
Event Partner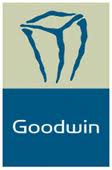 Conference Sponsor
Social Enterprise Awards - The winners
Yorkshire and the Humber's finest social businesses of 2016 have been chosen, these organisations combine the best of enterprise with a commitment to a social mission to aid local communities.
Social Enterprise Yorkshire and the Humber is pleased to announce our award winners for 2016. The awards were presented at the SEYH Awards Gala Dinner on the evening of Tuesday 18th October at St Georges Centre in Leeds
The SEYH Award Winners for 2016 are:
Start-up of the Year: Affordable Justice
Social Impact of the Year: The Warren Youth Project
Social Investment of the Year: St Matthews House Ltd (Trading as The Art House)
Social Entrepreneur of the Year: Elliott Turnbull (The Works Skatepark)
Social Enterprise of the Year: Evolve: A Social Impact Company
Affordable Justice was established in response to the swingeing cuts to legal aid for victims of domestic violence and abuse. Affordable Justice want to ensure that women and children can access legal advice and representation by offering affordably-priced, non-profit making family law legal services, provided by qualified solicitors who are experts in this field.
The Warren provide support services, positive experiences, training and education and counselling to marginalised/vulnerable young people (10-25yrs), including those experiencing physical and mental health problems, in a safe and empowering environment. Their impact means Young People are listened to and get the support, space and time they need to feel empowered enough to ultimately take control of their lives. This requires an environment where YP can be who you they are without feeling judged - we believe we create that place. The Warren has also launched Warren Records a record label for young people run by young people.
The Art House (registered name, St Matthew's House) is a new charity in Sheffield, offering arts workshops, the city's first community pottery, a café and an exhibition space. The purpose of the Art House is to enable the recovery of people with mental health problems and support the development of others living with disadvantage.
The Art House is the result of the £1.5m refurbishment of St Matthews House a semi-derelict grade 2 listed building in Sheffield's city centre. The following social investment has enabled this building to become a stunning landmark offering high quality opportunities to the whole community. Art House received loans from Charity Bank, Vincent House and Key Fund which helped leverage grants from the European Regional Development Fund, Tudor Trust and Church Burgesses Trust.
Elliott Turnbull is the CEO of The Works Skatepark Charity. From its conception back in 2007 to the charity buying the business in 2012; Elliott has strived with passion, enthusiasm and dedication to make the facility available to all. There are two areas to the charity – the skatepark and the alternative provision. Elliott's initial vision was to have the charity to buy a private business and run it as a social enterprise, pledging all profits to provide more facilities for local people. He managed to secure agrant from Jimbo's Fund and raised the rest through The social Investment Business, allowing the charity to purchase the shares making it into a social enterprise. After doing this, very successfully (even though he had experience personal tragedy), he strived to grow the works. From January 2014 he has created an Off-site provision for young people, which started with 1 young person and 2 employees, through his vision to help more young people it has grown to support 150 young people and 12 "educational" employees.
Evolve supports children growing up in the Digital Age. Physical Health and Emotional Wellbeing are under threat as never before with inactivity, obesity, Heart Disease, Type 2 Diabetes and many Cancers the result – along with alarming, rising concerns about the mental health of children.
Evolve Health Mentors working in schools aim to reverse these negative trends by holistically bringing children to a happier, healthier and more successful space which, in turn, will provide the educational gains that the system demands.
Social Investment sponsored by
New Start Social Enterprise sponsored by
Social Impact Award sponsored by
Social Entrepreneur of the Year sponsored by
Social Value Conference 2016
Wednesday, 20th July from 9.30 to 15.30 - Unity Works, Westgate Wakefield, WF1 1EP
Do you wonder how you can measure all the great stuff you do or wondered what the Public Sector require from Charities and Social Enterprises contracting with them aroudn impact reporting? Or want to hear from those at the cutting edge about what is coming down the line around Social Value.
If so then Social Value 16 is for you with speakers from Government, Councils, Health and frontline Social Enterprises.
Morning Session – Introducing Social Value and its application
Workshops – Technical Areas around Social Enterprise Development, Social Value, Reporting and Measurement
Afternoon – How Public Sector across Local Authority, Health, Police and Fire use Social Value in Procurement
Confirmed Speakers include:
Cllr Denise Jeffrey, Deputy Leader and Portfolio Holder for Economic Growth and Skills, Wakefield Council
Paul Schofield, Senior Policy Adviser, Cabinet Office
Alison Haskins, Chief Executive, Nova
Antony Sadler, Service Director Communities, Wakefield Council
Debbie Crellin, Crellin Consulting
Many more to be confirmed
Workshops on:
Starting and Growing your Social Enterprise
Social Impact Measurement
Social Value in Public Commissioning and Procurement
The legal aspects of Social Value
Partners
Supported by
«
Start
Prev
1
2
3
4
5
6
7
8
Next
End
»