Social Enterprise Yorkshire and the Humber has been successful in securing Awards for All funding to develop a resource pack to help social enterprises in the region to prepare to take on social investments. Through our programme of Social Investment Roundtables we heard clear messages from organisations describing a lack of awareness of social finance, where it is, when to use it and how to access it.
For details, please download the project summary.
Working Capital Conference 2016
Kelham Island Museum, Sheffield - 22nd March 2016
Working Capital is a Social Investment Conference designed to bring together the leading exponents in Social Investment with Social Enterprises, Community Enterprises and Social Enterpreneurs to learn about emerging products, do deals and undertake business. This is the fourth conference and this year's theme is 'New Opportunities'.
Our first announced Keynote speaker is Cliff Prior, newly appointed Chief Executive of Big Society Capital in one of his first public appearances.
We will be focussing on new opportunities in Social Investment and how organisations can be supported to be finance ready to take on investment. We will be hearing mainly from investees about their journey from an idea to fruition and the challenges, pitfalls, unexpected bonuses and how you can navigate through the complex world of finance to have a sucesful challenge. The social enterprises and charities who have recieved investment will be joined by their investors who will chip and can answer questions with the investees.
We will also have an expanded marketplace and workshops where you can chat to investors and learn more about how to get ready for social finance, what investors are looking for and how to sell your idea.
We have already got confirmed involvement from our event partners Big Society Capital as well as FSE, Charity Bank, Big Issue Invest, SASC and Unity Trust Bank.
The venue is Kelham Island Industrial Museum in Sheffield whose main gallery has a 200 delegate capacity theatre style.

More details and programme to follow - but book early to avoid dissapointment here.

Supported by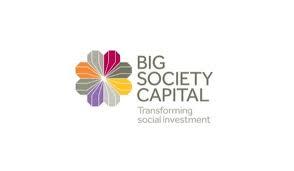 SEYH Conference and AGM 15/16
Octagon Centre, Hull - 29th January 2016
Going for Growth – Developing new products and services
9.45 am Registration
10.15am Introduction – Kathryn Sowerby and Alex Sobel, SEYH
10.20 am Welcome – Pete McGurn, Goodwin Development Trust Chief Executive
10.30 Keynote Speaker Tony Gledhill – Enabled Works
Tony will tell the story of how the Leeds and Pontefract Remploy Factories became a workers co-operative undertaking Packing, distribution, Electrical and mechanical assembly.
10.55 Keynote Speaker Philip Bartey – Autism Plus
Philip will explain how Autism Plus built a chocolate factory and new social enterprise hub at Ampleforth has opened up exciting new opportunities to help autistic and disabled people into employment
11.25 am Comfort Break
11.30am Showcases and Tours –
Showcase 1 Setting up a Social Enterprise Research Service – Alistair Ponton, Viewpoint
Alistair will explain how Viewpoint established a high quality research service delivered in an innovative way – by employing people removed from the job market such as the long term unemployed or those with a disability
Showcase 2 Getting investment and contract ready – Crispin Atkinson
Crispin will outline how the Big Potential programme will help your organisation get ready to develop new products and services. Also how Big Potential can help you get contract ready for Public Sector Contracts
Showcase 3 Delivered by Hempsons Content TBC
Tour – Go on a visit to Goodwin Community Homes new modular low carbon homes which are available at affordable rents. These houses were developed by Goodwin and Goodwin are keen for partners to develop this housing in other localities.
12.45 Lunch
1.45 Social Enterprise Cultural Showcase
A performance by a Yorkshire and the Humber Cultural Social Enterprise
2.05 Keynote Speaker Mark Hodson, Chair of Yorkshire and the Humber RIBA
2.45 SEYH AGM (SEYH Members only)
Organisations who are not SEYH members will be offered a tour of Goodwin Community Homes new modular low carbon homes. If you're interested in being a director of SEYH please email This e-mail address is being protected from spambots. You need JavaScript enabled to view it .
3.15 Close
To book, please click here.
Event Partner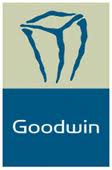 SEYH Awards 15 - the winners
This year is the 9th SEYH Awards and we held a Gala Dinner at
Kala Sangam
catered by
Foodworks
on the 12th November featuring special Guest Speaker
Dai Powell
the Chief Executive of one of the largest UK Transport Social Enterprise
HCT
The winners are:
Start up of the Year
Be Independent
Social Impact
Harrogate Skills 4 Living Centre
Social Investment
Footprints Family Centre
Social Entrepreneur of the Year
Tony Gledhill (Enabled Works)
Social Enterprise of the Year
"Pass it On" (National Childrens Centre Enterprise)
Social Enterprise of the Year sponsored by
Social Investment sponsored by
New Start Social Enterprise sponsored by
Social Impact Award sponsored by
Social Entrepreneur of the Year sponsored by
Event Partners
«
Start
Prev
1
2
3
4
5
6
7
Next
End
»