Working Capital Conference 2015
Wednesday 18th March, Unity Works Wakefield
Working Capital is a Social Investment Conference designed to bring together the leading exponents in Social Investment with Social Enterprises and Social Enterpreneurs to learn about emerging products, do deals and undertake business. This is the fourth conference and this year's theme is 'The Journey'.
Our Keynote speakers are Sam Tarff, Chief Executive of Key Fund and Nick O'Donohoe, Chief Executive of Big Society Capital
We will be hearing mainly from investees about their journey from an idea to fruition and the challenges, pitfalls, unexpected bonuses and how you can navigate through the complex world of finance to have a sucesful challenge. The social enterprises and charities who have recieved investment will be joined by their investors who will chip and can answer questions with the investees.
We will also have an expanded marketplace and a cafe style session where you can chat to investors and others looking for investment on themed tables about what is on offer and how you can access it or just learn more about social finance in general.
We have already got confirmed involvement from our event partners Big Society Capital and Key Fund as well as FSE, Charity Bank, Big Issue Invest, NESTA, LGT Venture Philanthropy and UnLtd with more to be confirmed.
The venue is Unity Works a new social enterprise grade II listed venue in Wakefield whose main hall has a 250 delegate capacity theatre style – our biggest venue yet.
Book at Eventbrite.
Supported by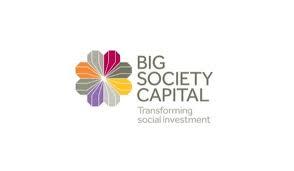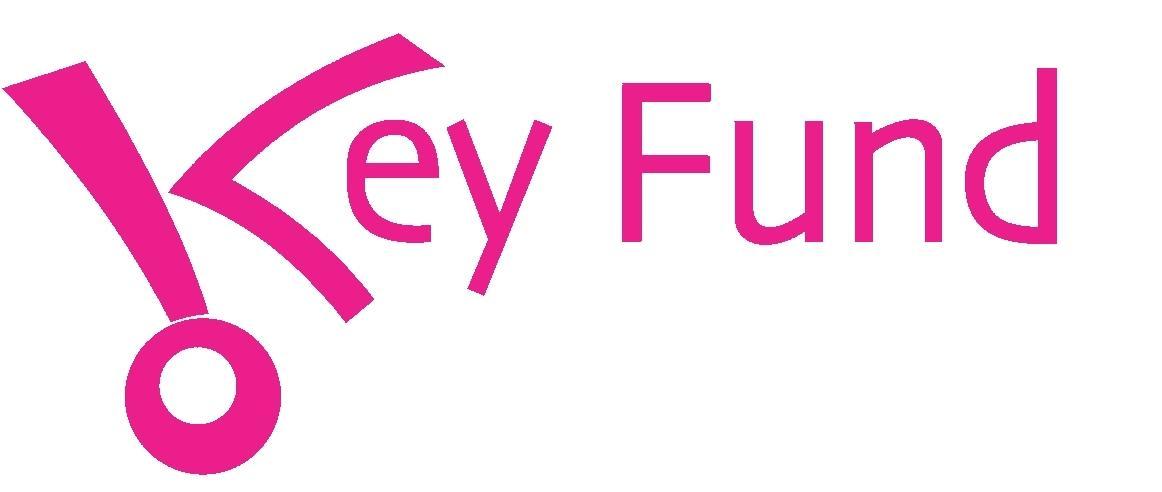 SEYH can now confirm our full line-up of Keynote Speakers at
this year's conference on the theme of the global social economy which will take place on November 20th at York St John University.
Margaret Sentamu - Director of Traidcraft
Margaret is a Non-Executive Director of Traidcraft, which fights poverty through trade, helping people in developing countries to transform their lives.
Her background is in recruitment and selection in the private, public and voluntary sectorand she is also a Non-executive directorship with the Leeds & York Partnership NHS Mental health Trust and on the Advisory Board of the Bradford School of Business Management.
Her interests are mainly in the areas of health, education and poverty, and particularly in empowering women in the Global South. She and her husband have lived in Yorkshire for the past nine years.
Sophie Jewett - MD of York Cocoa House
Sophie Jewett is Managing Director of York Cocoa House, a chocolate experience cafe and retail outlet in York which is currently in the process of converting to being a Social Enterprise. Sophie has recently been listed in Insider 42 Under 42 and is a member of Leeds City Region's Business and Innovation Growth Panel.
Saioa Arando of

Mondragon Corporation who works in the research department of Mondragon which is the world's largest Co-operative. Saioa will be co-presenting with Margaret Meredith and Catalina Quiroz of Erasmus Mundus at York St John University.
The day will also include workshops, networking and the SEYH AGM.
Tickets are just £20 (20% discount for Membrs of the SEYH Paid Membership Scheme)
Retail units across Wakefield available
A range of retail units leased by Wakefield & District Housing:
5-7 Barden Road, Eastmoor - double unit in busy residential area
24 Duke of York Avenue, Portobello - newly renovated ground floor shop with living accomodation
255 Queen Elizabeth Drive, Normanton
31-33 Hoyland Road, Kettlethorpe - one of eight units on a parade, recently refurbished
67 Kirkby Road, Hemsworth - recently refurbished
64 Thirlmere Road, Flanshaw - wide shop front in busy residential estate
1 Highfield Centre, Hemsworth - ground floor end terrace unit
13 Beancroft Street, Castleford - sizeable property in busy residential area
5 Pinewood Place, Knottingley - middle of a parade, ready to be moved into quickly
13 The Circle, Chequerfield - part of a busy 14 shop parade
2 Highfield Centre, Hemsworth - multi-room property in middle of a 5 unit parade
32 Aire Street, Knottingley - ground floor end terrace with seperate residential accomodation above
78 Thirlmere Road, Flanshaw - ground floor double fronted unit with kitchen and parking
2 The Circle, Chequerfield - part of a busy 14 shop parade
76 Thirlmere Road, Flanshaw
Full details and contact information here:
Administration cost for these properties vary depending on suite required:
Retail
Up to 500 Square Feet £100
500 to 1000 Square Feet £250
Over 1000 Square Feet £500
For more information about SEYH's property brokerage service click here.
To apply download Property_Application.doc or email This e-mail address is being protected from spambots. You need JavaScript enabled to view it
Working Capital Conference 2014
Working Capital 2014 will be held on the 28th February at The Tetley in Leeds
Tickets can be purchased at https://www.eventbrite.co.uk/e/working-capital-conference-2014-tickets-10144698065
WORKING CAPITAL CONFERENCE PROGRAMME
9.15-9.45: REGISTRATION
9.45-9.50: WELCOME
Alex Sobel, SEYH
9.50-10.20: AN AUDIENCE WITH NICK O'DONOHOE

Nick O'Donohoe, Chief Executive Officer, Big Society Capital
Interviewed by
Paul Schofield, Cabinet Office
10.20-10.45: The Impact of Investment
Clara Barby, Bridges Ventures
10.45-11.30: Morning Debate
The Shape of the Social Investment Market
Social Investment is no longer for traditional Social Enterprises but increasingly For Profit Social Businesses are also eligible. A range of major funds are already here and more are in the pipeline. How is the market developing and will Social Businesses have an affect on how it is shaped? Is the Investment Readiness Funding really helping get organisations to take risk capital? Is Impact Measurement and Reporting the biggest challenge as legal structures become less of a criteria? How we can ensure more supply means more and better quality deals? Who still isn't able to access the market?
This is your chance to ask the panel and make your voice heard on the new Social Investment Marketplace.
Matt Smith, Fund Manager, Big Lottery Fund
Clara Barby, Bridges Ventures
Malcom Wrigley, Chair, Ecology Building Society and Partner, Wrigleys Solicitors
Val Jones, Chief Executive, Social Enterprise North West
Chair: Dan Hird, Head of Corporate Finance, Triodos
11.30-11.45: Coffee Break
11.45– 12.45: MORNING WORKSHOPS

1. What is Social Investment?
The Social Investment Market is undoubtedly growing. We are seeing more institutional funding being driven by Big Society Capital. What are the different forms of Social Investment and how can you access them. Hear from Big Society Capital and one of their Investees.
Geetha Rabindrakumar, Social Sector Leader, Big Society Capital
Ritchard Brazil, DERIC
2. Investment from the Ground Up – Community Shares and Community Assets
The Social Investment Market is undoubtedly growing. We are seeing more institutional funding being driven by Big Society Capital but also a growth in community shares, crowd funding and community asset transfer. How can the community and community assets be involved in Social Enterprise Development? Where is the market going? Join this workshop for a bit of future gazing!
Simon Borkin, Co-operatives UK
Natalie Pinon, SASC
3. Can social value help you make better decisions and grow your enterprise?
With new forms of finance and the Social Value Act measuring Social Value is becoming increasingly important. How can information from measuring social value be utilised by organisations and managers to make better decisions alongside satisfying stakeholders? Social Enterprises are also facing the challenge of how they retain and scale their Social Impact as they expand. Guy from CASA will talk about how CASA has overcome this challenge as they grew out of their founding base in Sunderland.
Marcus Hulme, Social Impact Director, Big Society Capital
Guy Turnbull, Care And Share Associates
12.45-13.45: LUNCH BREAK

13.45-14.15: TBC
14.15 – 14.45: Liverpool City Region Local Impact Fund
Val Jones, Chief Executive, Social Enterprise North West
Seb Elsworth, Director of Partnerships and Communications, Social Investment Business
14.45-15.15: Making Impact through Investment
Simon Evill, Head of Ventures, Clearly So
Simon identifies and builds relationships with ambitious social businesses and enterprises who are poised for growth and are looking for sound advice and access to socially and environmentally motivated investors to help them grow and magnify their social impact. He will be speaking about how investment has supported the growth of social impact in Clearly So's investees.
15.15-15.25: CLOSING REMARKS
Sam Tarff, Chief Executive, Key Fund
Conference Partners


Also supported by



«
Start
Prev
1
2
3
4
5
Next
End
»