Social Incubator North launched
What's the Racket?
This isn't Dragon's Den or The Apprentice. You don't have to be Machiavellian to mean business.
Social Incubator North is a new way for entrepreneurs; where business has soul and success is more than just the bottom line.
It's a unique opportunity to submit your business idea, whether you're an established organisation with a new concept or a charismatic individual with a brilliant new idea. Successful applicants, will not only receive up to £25k investment but tailored one-to-one business support, and even access to business premises.
Northern Soul
What's the catch? Your idea or business must have heart – making a lasting positive social or environmental impact. Whether it's offering employment to at-risk or vulnerable members of your community, or delivering a service with Green credentials.
From Derby to the Borders, and everywhere in between - wherever you are in the northern half of England - our network ensures you get local support, on your doorstep.
With a track record in helping start-ups grow, our ambition is to turn 60 ideas into investment-ready reality.
Are you in?
For more information go to
www.socialincubatornorth.org.uk
This e-mail address is being protected from spambots. You need JavaScript enabled to view it
08448 118145
Enterprise Support Officer - SEYH
Enterprise Support Officer
Hours: 22.5 hours per week (3 days)
Salary: £25,000-£30,000 Pro-Rata
Location: Ebor Court, Leeds
Contract Length: until March 2015 (possible extension subject to funding)
Social Enterprise Yorkshire and the Humber (SEYH) represents, promotes, and connects social enterprise in the region. SEYH is widening its mission to provide direct enterprise support for Social Enterprises, Co-operatives and Social Businesses through new programmes we have secured and are in development.
This is an exciting time to join SEYH as we broaden our horizons and are able to provide new support opportunities to our members and the wider sector in the region. This role will be the key post to provide that enterprise support and manage the brokerage from specialist support providers and manage our mentoring programme.
SEYH are looking for a flexible individual with a background in providing direct business support to Social Enterprises, Co-operatives or Social Businesses.
This role is available on a part-time basis and will require travel across Yorkshire and the Humber and occasionally elsewhere in Northern England.
Closing date is 12 on 5 June 2013. Applications by CV and covering letter.
For more details and an application details please click here or email This e-mail address is being protected from spambots. You need JavaScript enabled to view it or call 0113 3731762
Supported by
Working Capital Conference 2013 - Growing Social Enterprise through Investment
Working Capital is a Social Investment Conference designed to bring together the leading exponents in Social Investment with Social Enterprises and Social Enterpreneurs to learn about emerging products, do deals and undertake business. The secon Working Capital on Friday 12th April was a great success our Speakers included:
Caroline Mason, COO, Big Society Capital
Julie Wake, Head of Investment, Social Investment Business
Matthew Roche, Head of Funding, Big Lottery Fund
Gemma Rocyn Jones, Senior Associate Social Finance, Young Foundation
David Floyd, Managing Director, Social Spider CIC
Ann Oldroyd, CEO, Key Fund
Steph Burras, CEO, Leeds Ahead
Steven leach, UnLtd
Hugh Rolo, Locality
Matthew Roche's presentation on 'Is Social Investment changing the funding landscape?' can be downloaded here:
The Conference was supported by Unity Trust Bank
Conference Sponsors Key Fund
SEYH Conference and Awards 2012
SEYH Conference and Awards 2012
The Octagon Centre, Hull - Monday 26th November
The Value of Social Enterprise
The Conference and Awards were attended by over 115 people.
Please find the presentations from Mark Graham of PwC and Liz Brookes-Allen of Connectives below
Conference Sponsor
Headline Sponsor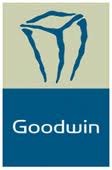 «
Start
Prev
1
2
3
4
Next
End
»